Our firm's long history includes decades of experience representing governmental entities, private businesses and individuals. Over the years, three of our colleagues have gone on to serve as Superior Court judges. Our attorneys are dedicated to achieving results in the following areas of practice:
· Land Use, Zoning and Real Property
· Construction Law and Litigation
· Divorce, Equitable Distribution and Family Law
· Employment and Labor Law for Businesses and Individuals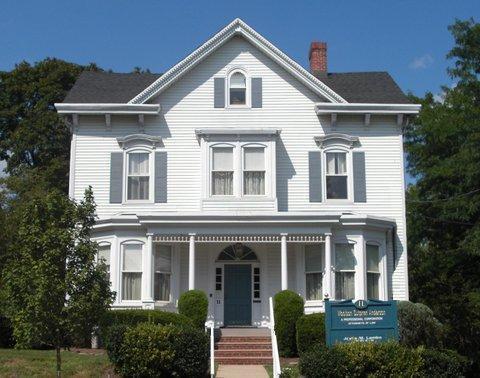 The firm has occupied this historic building at 11 East Cliff Street since 1976
Woolson Anderson Peach Staff
Our experienced and dedicated staff includes lawyers, legal secretaries and paralegals as well as administrative and bookkeeping staff. All stand ready to serve our private and public clients with the efficiency and dedication that our clients have come to expect.